A Virtual Agency for Real Results
There's a wealth of talent "out there." People who have worked at the biggest agencies, creative boutiques, and corporate marketing departments, who have gained tremendous experience, but are happier, more efficient, and just work better when they are out on their own.
TBI is designed to put the power of these professionals to work for you. You simply tell us your marketing needs, and we'll provide the most efficient solutions. It might be an individual consultant, planner, or ideator, a small creative group, or a complete agency team. We'll match the right experts to your needs, at extremely affordable rates – because we have no offices, full time salaries, employee benefits, or holding company profits we need you to pay for.
In short, your budget goes to your marketing efforts rather than our agency overhead.
A Virtual Agency Needs a Versatile Leader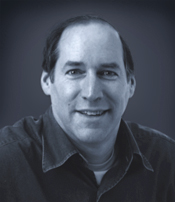 Meet Tom Baer. Tom has been Copywriter, Creative Director, VP of Account Services, SVP Chief Creative Officer, Consultant, Negotiator, Brainstorm Facilitator, Ideator, Sales/New Business Guy, Video Producer, College Lecturer, Media Buyer, Conference Speaker, and his favorite, an Entertainment Marketing Guru.
He's worked at big agencies, small ones, and on his own. In Promotion, Marketing, Advertising, and Meetings and Events.
He was a pioneer in Entertainment Marketing, creating an Entertainment Group at Frankel (now Arc Worldwide) before some studios even had promotion groups. And he ran Entertainment, Sports, Event Marketing, and an Ideation Think Tank at DraftFCB.
He's won 7 Reggie Awards (including a Super Reggie), 3 PRO Awards, a Silver Globe, two Horizon Awards, and even has an Emmy nomination. But first and foremost, he's an idea guy, and his big ideas move the needle for his clients.